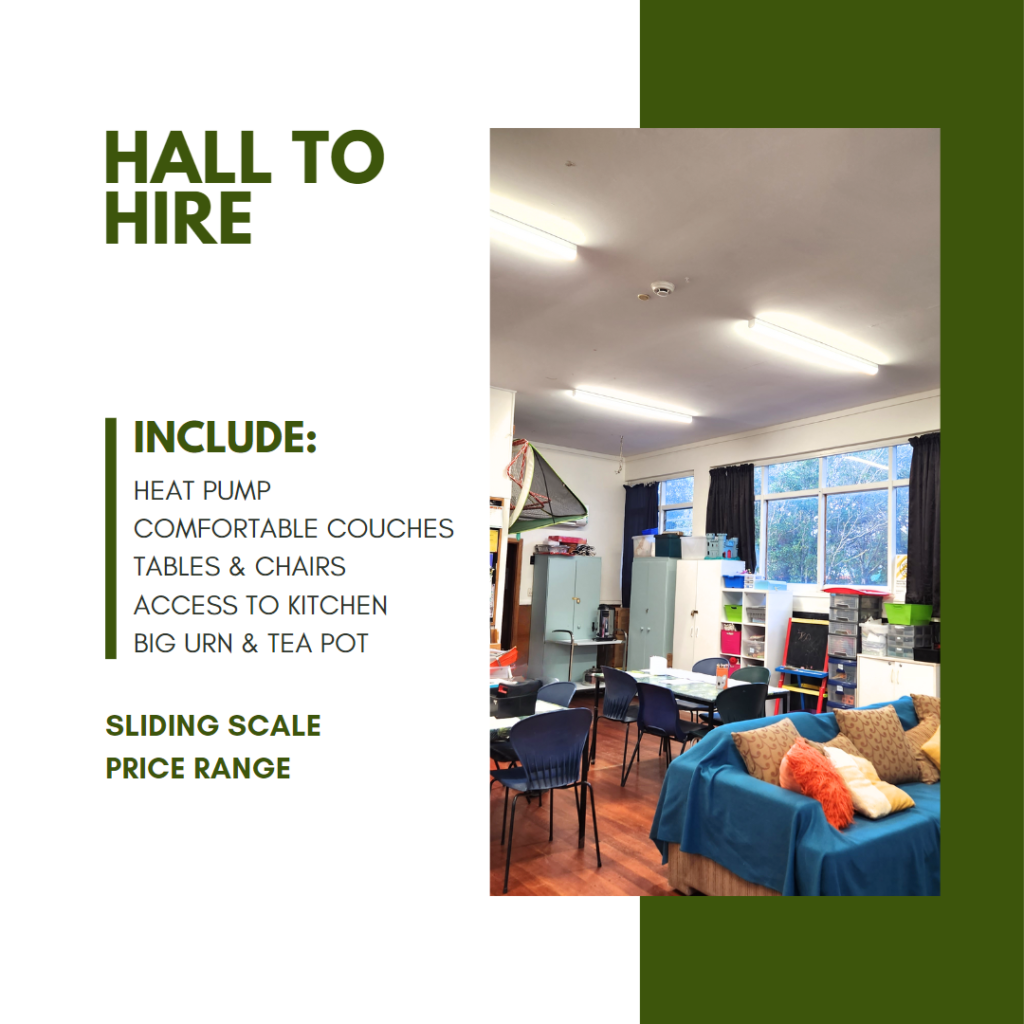 We have space to hire during evenings and weekends, and some limited time during weekdays during term time. We charge on a sliding scale. We reserve the right to turn down requests for hall hire if your group does not align with our values.
Our building can accommodate 40 people in total. Our big hall is great for meetings, small events, and has comfortable couches for relaxing in and tables and chairs for activities.
Our dining room can be used for smaller group meetings.
Our kitchen is old but clean – we don't have a dishwasher but we do have an oven and microwave and a stainless steel sink and bench. We have a very limited supply of crockery and cutlery. You are best to provide your own.
Our toilets are old but serviceable and we have recently renewed the vinyl on the floors in them. They have indicator locks so we have dispensed with assigning each to a specific gender.
Our building is alarmed and to get access you need to talk to our manager who can arrange a key and give you the alarm code.
You are expected to leave the premises the same or better than you found them. We have a commercial vacuum cleaner and plenty of cleaning supplies at hand. There is a baby gate which can be pulled across to keep little people out of the cleaning supplies.
Our playground is available for use by hall hirers provided you adhere to sensible safety precautions. The sandpit at the back left corner (looking from the street) is available for use but care must be taken in opening and closing it as the lid is hinged and might squeeze little fingers. Be aware that sometimes mushrooms pop up in the playground during very wet weather and that the edges of the playground can get quite slick.
We have two metal picnic tables and one wooden picnic table available for use in the playground.
All rubbish must be removed from the premises. There is very limited parking on site, and during daytime hours this is only for staff members to use.